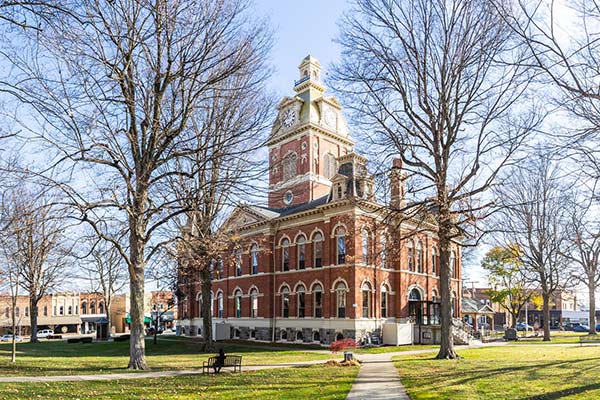 Our History
The legacy of Blue Button Banking
In June 1915, a small group of Stroh area citizens met to organize a bank for a very new settlement in the southeast part of LaGrange County.
This fledgling financial institution called itself Farmers State Bank. When it opened its doors in November 1915, it boasted 40 stockholders and at the end of the first day's business, resources of over $35,000. At the end of 90 days, those resources had more than doubled, totaling just over $72,000.
Over the next 13 years, the bank's resources grew steadily, totaling over a quarter of a million dollars by 1928.
In October of 1929, the "roaring" stock market that had lent its name to the 1920s abruptly collapsed, posting paper losses of $14 billion on the first day alone.
The economic depression that ensued was a difficult and tragic time for nearly everyone, especially the nation's bankers and their hard-working depositors. Bank failures were common throughout the nation, and by March 1933, the crises had become so acute that President Franklin D. Roosevelt's first official act as President was to close every bank in the nation for evaluation and classification. This was referred to as the "National Bank Holiday" or "Bank Moratorium."
Surviving The Great Depression
Farmers State Bank was considered strong enough to reopen without major reorganization. Consequently, the "holiday" was short. In less than one week, the bank was allowed to reopen as a Class "B" financial institution. After further evaluation, it was reclassified as a Class "A" bank.
Though its resources had shrunk to barely over half of 1928 levels by the end of 1933, Farmers State Bank had clearly survived the worst of the Depression. In other banks across the nation, depositors had lost more than $7 billion. Farmers State Bank depositors, however, never lost a cent, and except for the brief span of the enforced bank holiday, their savings and checking accounts were always accessible.
Public confidence in Farmers State Bank was so strong that in 1934 a group of interested citizens asked to bring a bank to LaGrange and maintain the Stroh office as a branch. The Indiana State Department of Financial Institutions required that capital be increased before the new office could be established. One hundred shares of stock at $100 each were purchased by area farmers and LaGrange residents to support the establishment of the LaGrange office of Farmers State Bank on November 7, 1934, in the former National Bank building on the northeast corner of Detroit and Spring Streets.
Farmers State Bank has continued to reach milestones in ensuing decades. In 1937, the Topeka office opened followed by the Wolcottville office a year later. In 1939, total assets reached $1 million, then $10 million in 1960. Floyd A. Perkins was named president in 1941 and served until 1976. In 1973, the bank headquarters moved to its current site and Miles S. Perkins was named president 3 years later. He held that post for 24 years.
In 1978, the total assets reached $50 million and then doubled to $100 million over the next 12 years. In 1989, Farmers State Bank opened a branch in Howe and two years later, one in Shipshewana. In 1995, the assets doubled again to $200 million. Assets reached $300 million in 2002, two years after Joseph G. Pierce became president. A branch in Sturgis, Michigan, opened in 2003.
FSB acquired the banking business of The First National Bank of Fremont in 2005, boosting assets in excess of $400 million. The most recent branch opening occurred in Millersburg, in 2008. Farmers State Bank currently has its operations center and 11 branch locations in four counties across Northeast Indiana and Southwest Michigan.
From this promising but relatively modest beginning in LaGrange, Farmers State Bank has grown steadily in resources, in prestige in the banking community, and in public confidence. We are proud to remain the only locally-owned bank in the community after so many years.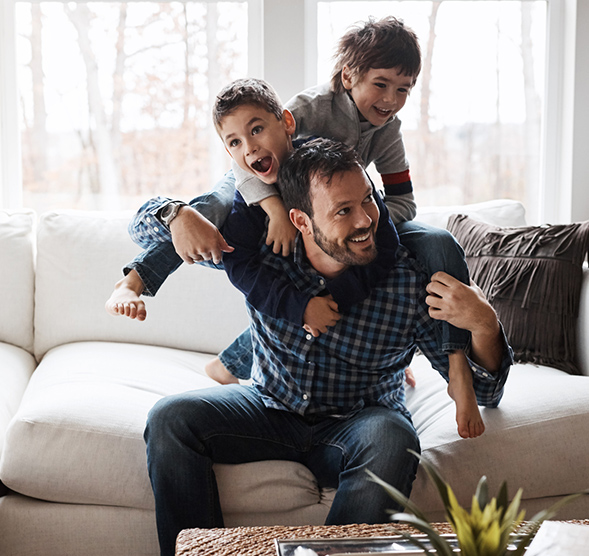 Reach for Your Goals
Savings accounts to help you build a brighter future.

Whether you are looking to start saving or you are looking for a high-yield money market account, Farmers State Bank has the account for you.