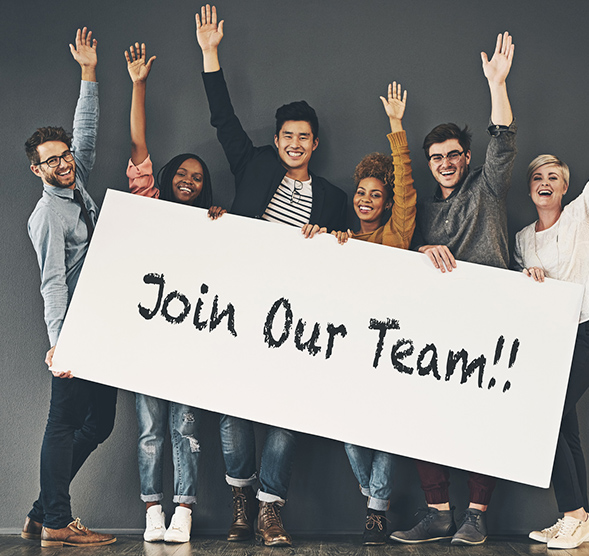 Careers
Looking to make a difference? Look to Farmers State Bank.
Farmers State Bank and Blue Button Banking stand for integrity, trust and commitment. Our customers, communities and employees consider us their first choice for helping them achieve their goals.
If you're interested in working in such an environment, where you can grow personally and professionally, consider joining our team. We strive to create a culture of success and excellence for our employees, offering the training and developmental programs that bring out the best in everyone.
---
Find out why we are considered an Employer of Choice.
We invest in our employees because they're one of our greatest assets, and we prioritize their well-being. Our employee benefits package represents our commitment.
Generous Paid Time Off (PTO) program to assist with work-life balance
Paid day off for your birthday
Paid federal holidays
Flexible work arrangements
Bereavement Leave
Jury Duty Leave
Medical, Dental, and Vision Insurance Plans
Group Life, AD&D and Voluntary Life Insurance
Short-term and Long-term Disability Insurance
Wellness Programs
401(k) Retirement Plan with Employer Match
Annual Incentive Plan
Tickets at Work - discount tickets, hotels, car rentals and etc.
Career planning and opportunities for growth
Dress for your day with the option to wear jeans
Whether you're starting your banking career or you're an industry veteran looking to join the Blue Button Team, we appreciate your interest. We're looking for organized, motivated people who enjoy banking while serving others through business and community service.
Click the link below to view open positions and to submit your resumé.
Our employees tell the story of what Blue Button Banking represents:
"FSB has a unique culture that allows you to participate (engage), focus on being an ideal team member and encourages lots of fun, while working hard to promote an outstanding customer experience. FSB is different from other employers because it's a culture that allows you to make mistakes and learn from them, promote talent from within as the first option and recognition/praise are at the forefront of the core values. It's a family environment where our team knows everyone in the community. The team is extremely inviting, courteous and professional. It's an organization that takes pride in doing the right thing for our employees and providing leadership for our community. I look forward to coming to work every day because the team is genuine and thoughtful. I get to work with a team that is always thinking of others first (Servant Leadership), which is ultimately one of our best qualities as an organization."
TJ Kempf, Executive Vice President and Chief Lending Officer, 7 Years with FSB
---
"As a former teller, and now a branch specialist, I am (as well as my team) the face of Farmers State Bank to our customers and the communities we serve. I take great pride in providing our customers the best service possible and helping them resolve any issues they might be having with their accounts as well as helping them utilize all the services FSB has to offer. My role is crucial in the smooth operation of our overall branch operations. I have been with FSB since July 2005 and I stay because it's an amazing company to work for. Our mission statement of "Making a difference in our communities" isn't just about our customers; FSB does a great job making a difference in the lives of their employees as well. Management makes it easy to succeed and meet our goals because we WANT to live up to our mission statement. I feel this really sets us apart from our competitors. FSB is great place to grow and I look forward to growing with this company for years to come."
Chantel Horn, Branch Specialist (Shipshewana Branch), 18 Years with FSB
---
"I came to work for Farmers State Bank four years ago, and was immediately blown away by the genuine kindness of everyone I encountered. The culture fosters growth and loyalty in employees, and the leadership team has great plans for the future. Employees are given a voice in important decisions and share in FSB's success through regular incentives and perks. (Did I mention we get to wear jeans and get our birthdays off?!) The focus on the community, however, is what really makes the bank stand out. I truly believe that Farmers State Bank is living up to its mission of making a difference in the communities we serve, and look forward to playing a role in that for many years to come."
Lana Wright, IT Manager, Business Operations, 4 Years with FSB
---
"I have been with FSB since January 2, 1994. Being a part of the FSB family is rewarding in so many ways. The opportunity for growth, the ability to think on your own, the challenges that come with helping others. The overall feeling of accomplishment even when it has been a trying day. Loving what I do and wanting to do more to help FSB be successful. This is not a job, it is a career. The compassion and caring FSB has for our communities and staff is what sets us apart from our competition as well as being a part of the communities we work and live in. I would describe FSB as top notch, will be there for you, a place where you are treated like family and can treat others like family, with lasting relationships. I look forward to the years to come working for FSB, our community and staff. This is where I plan on retiring from in the future. Funny thing is, I am 10 years from being able to retire and I really hope it does not go fast as I love what I do."
Ginny Houlton, Assistant Vice President and Hamilton Branch Manager, over 29 Years with FSB
---
All of the testimonials above were made by current Farmers State Bank employees. Employees were not given an incentive or additional compensation for their testimonial. All testimonials that were given were voluntary.
Through UnitedHealthcare, UMR and HealthSCOPE Benefits creates and publishes the Machine-Readable Files on behalf of Farmers State Bank.
Farmers State Bank is an Equal Opportunity Employer.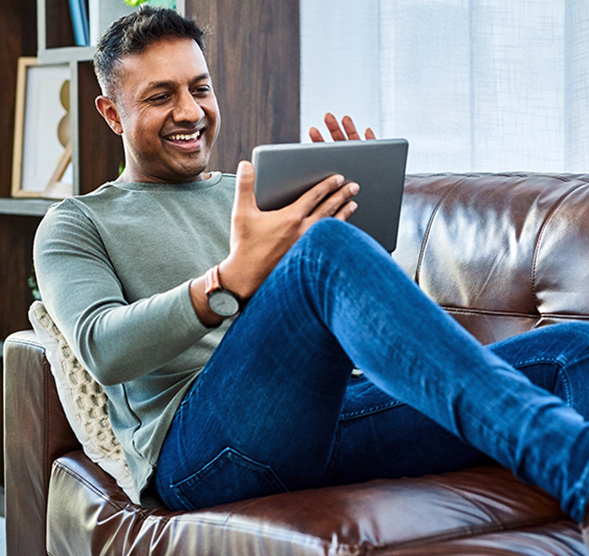 eStatements
Simplify your banking with eStatements.
Access your bank statements online – with eStatements. Review balances, payments, deposits and other transactions from your computer any time of day with no waiting for the mail.