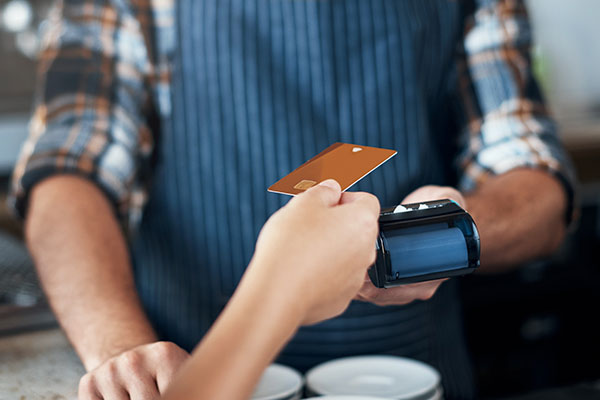 Debit Cards
There's more to this familiar card than first meets the eye
You've no doubt heard it before. It's faster to make purchases with your Farmers State Bank Mastercard® Debit Card than it is to write a check. And it's easy to use the card to access your accounts at thousands of ATMs nationwide. But there's more. Your card - and the services that go with it - can help you track your spending, protect your purchases and even speed you through checkout lines.
Available at no cost with Farmers State Bank checking accounts.
Make fast payments online, over the phone and in millions of stores worldwide.
Each card transaction is detailed on Online and Mobile Banking and your monthly account statement, allowing you to better track your spending and fine-tune your budget.
Digital Wallets
Add your cards to Apple Pay®, Google Pay® or Samsung Pay®. Download the appropriate app and you can make quick, secure payments by simply waving your smartphone near the payment terminal at your favorite shops and restaurants.
Report stolen, lost or compromised Debit/ATM cards
Call 888.492.7111 during business hours to cancel your Debit/ATM card.
Call 888.297.3416 during non-business hours to cancel your Debit/ATM card.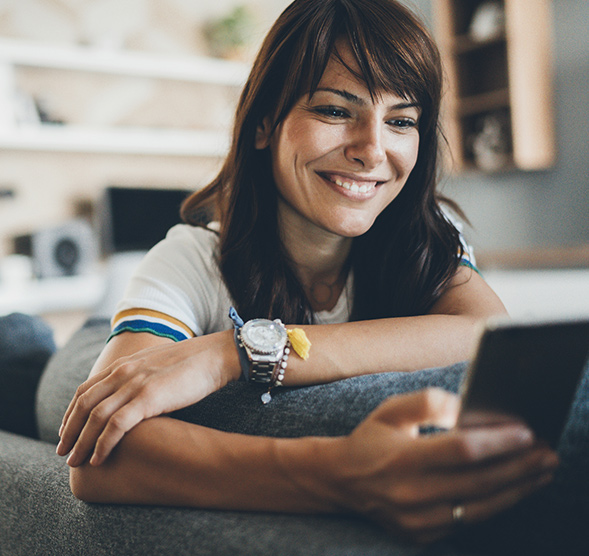 Always in Touch
Busy Day? Text alerts can help.

Keep up-to-date with your Farmers State Bank account in real time.