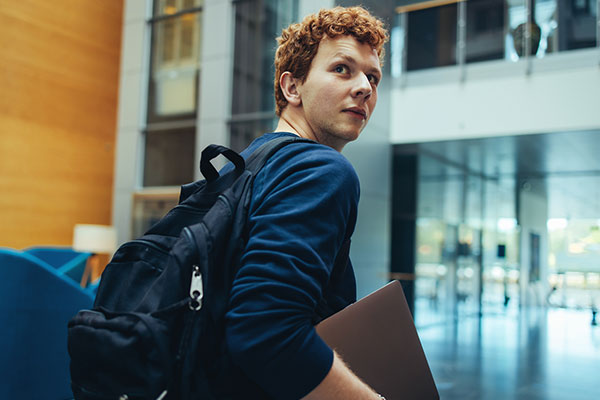 Life Stages Student
Learn to manage money and prepare for the cost of higher education.
You may still rely on financial help from your parents or other family members, but it's not too early to start cultivating sound money-management habits. Many financially sound adults accomplished their goals through careful financial planning that began when they were students.
1. How can you start on the path to sound money management?
Become a "Star Saver" - Learning to save money in your teens and college years is an excellent habit that will train you to be a good money manager for the rest of your life. Set goals for your money and start saving NOW. If you have no immediate goals, your goal can be to have a "money cushion" for when that important need for cash occurs. Farmers State Bank offers savings accounts for students who are ready to start their savings plan:
When you are 18, you may open a savings account on your own. Younger students may open savings accounts with the co-signature of a parent, and you need to do this together at the bank.
A checking account provides a means to learn how to responsibly handle cash, make smart financial decisions and keep track of your spending records. Whether you use a debit card, bill pay or paper checks, your checking account can help you manage your budget, including paying your bills on time and balancing your checkbook. With these good habits, you can start building a good credit reputation NOW. Farmers State Bank offers a free checking account. This would be a great account for a student's first checking account:
When you are 18, you may open a checking account on your own. Younger students may open checking accounts with the co-signature of a parent, and you need to do this together at the bank.
Plan In Advance For College
It's never too early for pre-college students and their families to identify and earmark the financial resources they have available to fund a college education—whether from savings, loans, grants, scholarships or work income. Here are some sources to help you and your parents plan how you will finance a higher education:
Federal Financial Aid for Higher Education (FAFSA) – All college applicants and their parents or guardians should become familiar with the most recent FAFSA guidelines and deadlines which can be found at
https://studentaid.gov/
.  Applications for federal student aid may also be available from your high school counselors, public library or college financial aid office.
Tips for Effective Financial Management
Set a savings goal and keep track of your progress.
If you have a job, don't spend everything you make.
Record ALL your transactions daily for your checking and savings accounts, whether they are made with a debit card or paper checks and deposit slips.
Know your account details such as overdraft charges, interest rates, withdrawal restrictions, minimum balances, etc.
For help determining the best accounts and products for sound and productive money management during your Student Lifestage, please contact us at 888.492.7111 or
info@farmersstatebank.com
.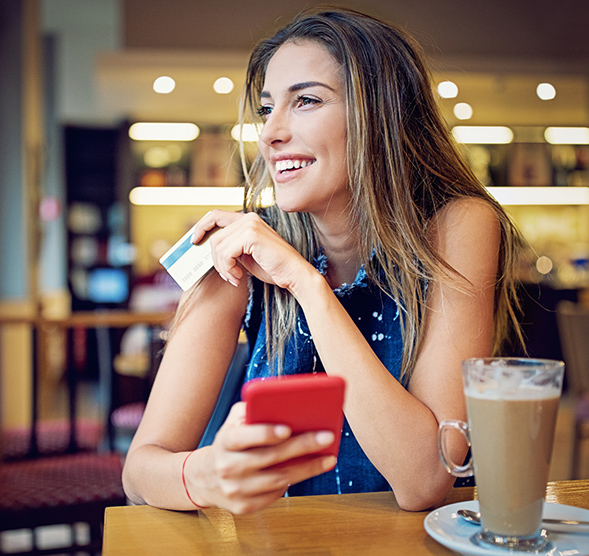 Works like a check only it's faster, easier and more convenient.
Farmers State Bank debit cards give you quick and easy access to your funds when you need it.