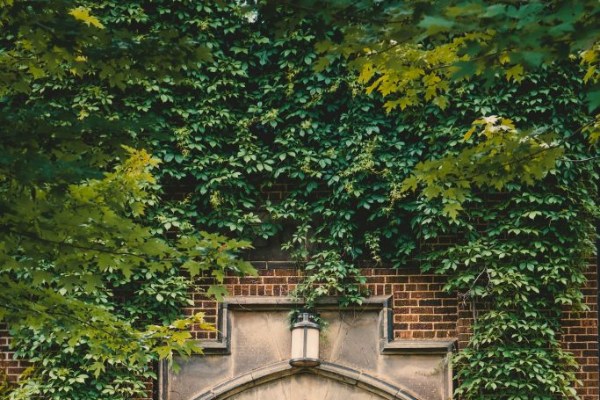 Online Banking Users Guide
Getting Started
To have a Farmers State Bank Online Banking account, you must be a FSB customer with at least one account and have a completed application filled out and signed. We need to have an original signature on file (no faxes or copies are allowed). You can get an application by visiting any of our offices or on the Farmers State Bank website by using the Online Banking tab. Please complete this application and return it to any Blue Button Banker. After your application is processed, your Online Banking ID and instructions for activating your account will be sent to you by secure email.
Recommended Browser Version(s)
Farmers State Bank Online Banking is supported on modern browsers. To ensure optimal performance and security, browser versions should be kept up to date. If you are currently using Internet Explorer, we recommend you switch to the new Microsoft Edge or another supported browser (i.e. Chrome, Safari, Firefox). For Farmers State Bank mobile users, updates to the mobile operating system (iOS or Android) and the Farmers State Bank mobile app should be installed as they become available.
If you are using an older version of a supported browser, a non-supported browser, an embedded browser or a browser add-in, you may experience functionality issues with Online Banking. If this occurs, please download one of the browsers listed above or remove the add-in and attempt the action again.
Please Note: Your browser MUST accept "Cookies" to utilize this service. Each browser handles Cookies uniquely. Please check with your browser software manufacturer to determine how to verify that your settings will accept Cookies.
Online Banking Sign In
To begin banking online, click on the Online Banking "Login" button, located on the
Farmers State Bank website homepage
. From the Login page, you can sign on and access, Farmers State Bank's Online Banking services by entering your Online Banking ID and password. After you have entered your Online Banking ID and password, click on the "Submit" button to access your account information. Immediately following your first successful login, you will be prompted to change your password. Your new password must be between six and twenty-four characters in length and must contain letters and numbers. For maximum security, you will be prompted to change your pin/password every 180 days. Once you sign in with your new password, you will be prompted to enter a 2 factor authentication code which is sent via text or phone call to the phone number you have entered during the set up process.
Remember: Keep your password private; do not disclose your password to others and do not write your password on anything that can be viewed by others.

If you forget your password, you can either click on "Forgot Password" and follow the steps or you can contact Farmers State Bank during business hours to have your password reset. After three unsuccessful login attempts, the system will automatically lock you out. This is to prevent possible unauthorized access to your accounts; in this case, you may contact us to regain access 260.463.7111 or 888.492.7111 Monday– Friday 8 am–5:00 pm EST , and Saturday 8am-12pm EST (with exception to Federal holidays). After six unsuccessful login attempts, your Online Banking account will be locked out for 24 hours. After the 24 hours, you can reset your password using one of the two steps above. You may change your password at any time by logging into your Online Banking account. Once logged in select Dashboard, then click on Settings at the bottom of the menu, click on Security, then Change password. We recommend that you change your password frequently. To log out of Online Banking, go to your Dashboard and select Sign Out at the bottom of the menu.
Be assured, Farmers State Bank is here to serve you and we will not sell your e-mail address. We simply have it on file in case we need to contact you via the Internet.
Accounts
The "Accounts" tab allows access to all of the accounts that have been selected for viewing through Online Banking. If you do not see an account that you own and would like access to, please contact us. Initially, your accounts will be titled with a generic name. To rename an account, select the account, select Settings from the menu and click Rename on the top right of the screen.
Transactions
This option will show your transaction history. You can also search by date, amount, or check number by utilizing the "Search" function under the tabs along the top. Online banking retains
180 days of history for your account. On deposit accounts, you can view images by clicking the transaction for that check and clicking Images.
eStatements
Once you sign up for Online Banking you can view all of your future eStatements. To enroll an account in eStatements, select the Documents button and then click on Sign Up/Changes. Select all of the accounts you would like to enroll in eStatements and click Save Settings.
Stop Payments (paper checks only)
To place a Stop Payment on a check, follow the instructions below:
In the Accounts section of the dashboard, or from the Accounts screen, select an account.
Select Stop payments.
Select + Stop a payment.
Choose an option.
Select A single check, and then complete the Check amount, Check #, Check date, Payee, and Reason fields.
Select A range of checks, and then complete the Start check #, End check #, and Reason fields.
5. Select Submit.
6. Select Confirm.
Be aware there is a $37 charge for each request that will be deducted from your account.
You can select a specific check, a range of checks, or you can select a specific dollar amount. Fields marked with asterisks are required. Note that we are unable to place a stop payment order on checks that we have already received and paid. Stop-payment requests must be entered by 5:00 p.m. (EST) to take effect on that business day.

The stop payment form will need to be printed, signed and taken into one of our branches within 14 days.
Please remember to keep a second copy for your personal records. After the written stop payment notice is signed and received by Farmers State Bank, your stop payment order is good for six months and will not be effective after six months, unless the stop payment is renewed in writing.

Transfers
Use this feature to transfer from one account to another.

To initiate a transfer request:
Select the transfer button.
Choose/select which account you want to transfer from.
Choose/select which account you want to transfer to.
Enter the amount you would like to transfer.
Select the frequency and date.
Click the Submit button.
Changing the Username
Use these instructions to change a username in Online or Mobile Banking.
Select the end-user profile avatar from the main Online/Mobile menu.
Select Settings, and then select Security.
In the Username field, select Edit.
Select Show rules to see restrictions on usernames.
Type your password in the password field, and then select Confirm password.
Type the new name in the Username field, and then select Save.
Changing a Password
Use these instructions to change a password in Online or Mobile Banking.
Select the end-user profile avatar from the main Online/Mobile menu.
Select Settings > Security.
Enter the existing password, and then enter a new password.
Note: Select Password rules to view the password restrictions.
Select Save.
Bill Pay Services through the FSB Online Banking
Established FSB Online Banking customers with a checking account may also utilize the Bill Pay feature within their Online or Mobile Banking account. Now you can pay all your bills with Farmers State Bank Online Bill Pay from any computer or mobile device with internet access. Online Bill Pay lets you pay your bills in minutes, make one-time or recurring payments, and remove the hassles of writing checks and buying stamps. Bill Pay is a simple, easy tool to use that can save you time and money.
Userguide revised September 2022

For more information, please contact us!
220 S. Detroit Street
LaGrange, IN 46761
phone 1.260.463.7111 or 1.888.492.7111
fax 1.260.463.7341