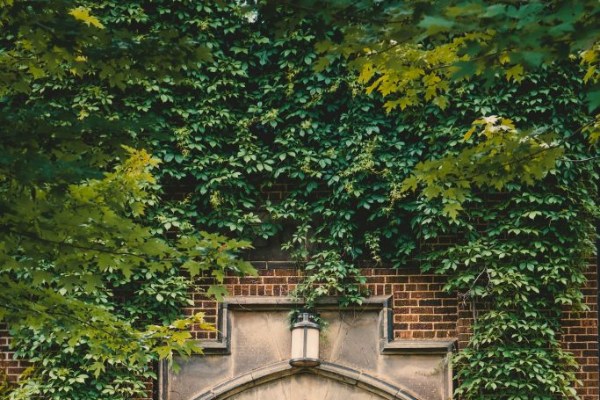 Online Banking Disclosure
Online Internet Banking and Bill Pay Agreement and Disclosure
Agreement
This agreement and disclosure describes the terms governing the use of Farmers State Bank Online Banking. This agreement is effective at the point you elect to use our Online Banking. You agree to notify us of any change in your e-mail address. Future disclosure or changes in terms may be communicated to you by e-mail or by posting notice on our website:
www.FarmersStateBank.com
.
These terms and conditions are in addition to those that apply to any accounts you have with us or any other services you obtain with us. This agreement, in conjunction with the "Understanding Your Deposit Account" brochure, fee schedules, and any other supplemental disclosures represents a contract with you and Farmers State Bank and should be kept for future reference.

In this agreement, the words "you" and "your" refer to you and to each other person using Online Banking to access any account or service offered by Farmers State Bank. "We" and "our" refer to Farmers State Bank (and may be referred to as FSB).
The first time you access your accounts by using the FSB Online Banking, you agree to abide by the terms and conditions of this agreement. You may use Farmers State Bank's Bill Pay service to direct FSB to make payments from your designated checking account to the "Payees" you choose in accordance with this agreement. This agreement will be governed by and constituted in accordance with Indiana State laws.
Your Password
To use our Online Banking, you must be at least 16 years of age or have a parent signature; you must have at least one account with FSB, and access to internet service. Once we have received your Online Banking application and verified your account information, we will send you via email the confirmation of our acceptance of your enrollment.
For joint accounts, we recommend that each person have a separate Banking ID and password. Each person on a joint account will be liable for all transactions that are made on that account by all other joint account holders of the account. Accounts requiring more than one signature may only be accessed through Online Banking if the transfer capability is restricted.
The Banking ID and password issued to you are for your security purposes. You will be required to change your password the first time that you sign on the system. You will then be required to change your password at least every 180 days. Your password is confidential and should not be disclosed or shared with anyone! You may change your password at any time. We recommend that you change your password regularly.
You are liable for all transactions made or authorized with the use of your password. FSB has no responsibility for establishing the identity of any person who uses your password.
Online Banking Services
You can use Online Banking to review your account history, check the balance of your accounts, transfer funds between your accounts with FSB, view images of your checks and deposits, and send us e-mail. You can use Online Banking at your convenience at anytime. There are no charges for your use of the basic FSB Online banking services.
Some of our banking services may not be available occasionally due to system maintenance or an emergency. We will try to post notice of any extended periods of downtime.
Be assured, Farmers State Bank is here to serve you and we will not sell your e-mail address. We will keep this information on file to contact you via the Internet.
Security
Data transferred through online banking is encrypted in an effort to provide transmission security. You will be required to implement 128-bit encryption or higher for your internet browser for security purposes.
Online banking utilizes identification technology to verify that the sender and receiver of Online banking transmissions can be appropriately identified by each other. On the other hand, e-mail transmissions are not as secure, so please do not put your account numbers, Social Security Number, internet banking ID or your internet banking password on any e-mail that you send to us.
You understand the importance of your role in preventing misuse of your accounts with Online Banking and you agree to promptly examine your account statements for each of your accounts as soon as you receive them.
Your Banking ID and password are intended to provide security against unauthorized entry and access to your accounts. Tell us at once if you believe your Banking ID and password have been lost or stolen. If you contact us within 2 business days, you can lose no more than $50.00 if someone used your Banking ID and password without your permission. If you do NOT contact us within 2 business days after you learn of the loss or theft of your Banking ID and password and we can prove we could have stopped someone from using your Banking ID and password to access your accounts without your permission, you could lose as much as $500.00.
If your account statement shows transfers that you did not make, contact us immediately. If you fail to notify the bank within 60 days after the first statement on which the problem appeared was sent to you, it is possible that none of your funds lost after the 60 day period, will be returned to you if it is proven the loss of funds could have been prevented had you notified us in the time frame noted above. If a good reason (such as a long trip or hospital stay) keeps you from contacting us, we may extend the time periods.
If you believe your Banking ID and/or password have been lost or stolen or that someone has transferred or may transfer money from your accounts without your permission,
Please Contact Us Immediately
! The best way is to call us at: (260) 463-7111 or Toll Free (888) 492-7111 during business office hours: Monday through Friday 8:00 a.m. to 5:00 p.m., and Saturday 8:00 a.m. to 12:00 p.m. (EST). You can also e-mail us at:
Info@FarmersStateBank.com
or you may also write to us at:
Farmers State Bank
Attn: Internet Banking.
220 S. Detroit Street
LaGrange, IN 46761

Hardware/Software/Internet Access
You are responsible for obtaining, installing, maintaining and operating all computer hardware and software necessary for accessing and successfully performing the online services. Farmers State Bank has no liability or responsibility for any errors or failures relating to the malfunction or failure of your hardware or software. We strongly recommend installing patches and updating virus protection on a regular basis.
Posting of Transfers between your Farmers State Bank accounts
Transfers initiated through our Online Banking before 8:00 p.m. (EST) on a business day, Monday through Friday, are posted to your account the same day. Transfers completed after 8:00 p.m. (EST), on a business day, and those completed on a Saturday, Sunday, or a banking holiday will be posted on the next business day. You must have enough available funds in any account from which you instruct us to make a payment or transfer.
Stop-Payment Requests
You may request a stop payment through Online Banking for paper checks only. Stop-payment requests must be entered by 5:00 p.m. (EST) to take effect on that business day. Your account will incur a stop-payment charge of $34.00 per request. The stop payment request is only good for 14 days. If you wish to place a stop payment for a longer period, you must print the page, sign it and mail it to:
Farmers State Bank
Attn: Deposit Ops
220 S Detroit St
LaGrange, IN 46761
Please remember to keep a second copy for your personal records. After the written stop payment notice is signed and received by Farmers State Bank, your stop payment order is good for six months and will not be effective after six months, unless the stop payment is renewed in writing. Note that we are unable to place a stop payment order on checks that we have already received and paid.
Setting up a Payee for Bill Pay
A payee could be described as anyone to whom you owe money. Clicking "Add Payee" at the top of the payments page will walk you through a one time, step by step setup process to gather key information used to send your payments.
Categories allow you to group your payees for customized listings, whether you're scheduling payments, viewing pending transactions, or researching your transaction history. You can manage your categories under My Account and assign a payee to a category when adding or editing them. The use of categories is optional.
New payees will be at the top of the list for the remainder of that Bill Pay session. Otherwise, payees will be listed in alphabetical order. Payment comments are for your personal use only and will not be sent with your payment.
Editing/deleting payees for Bill Pay
You can edit or delete payees by clicking on the payee name and then clicking on the "Edit payee" link. At the bottom of the Edit Payee screen there is a box you can check to delete this payee.

To Be Alerted or Reminded about Bill Pay
Click "My Account" and use the "view alerts" link under the "Bill Pay Alerts" section of the page to set the notification preferences within your Bill Pay account. To add a reminder from the payment page, click the payee name and use the "add reminder" link to have notifications sent to your phone or email when a payment is due.
Making a payment with Bill Pay
From the payments tab, next to the payee you wish to pay choose the pay from account, enter the amount, enter the payment date and then click Pay. Payments are processed at 8:00 am and 3:00 pm EST Monday through Friday excluding Federal Holidays.
The system will calculate the Estimated Arrival Date of your payment. This is only an estimate, so please allow ample time for your payment to reach the Payee. If there are not sufficient funds in your account on the date the payment is to process, the system will try again at the next scheduled processing time. The system will try a total of 10 times and if funds are still not available the payment will not be processed. The Payment screen will show any pending payments that will be processing in the next 45 days.
Viewing your Bill Pay Payment History
The Payment screen will show any payments that have processed in the last 45 days. You can click the "view more" link for additional search features.
Editing/Deleting Bill Pay Payments
From the payments tab, pending payments will be listed on the right side of the screen. You can choose the "Edit" link to edit the payment. At the bottom of the edit payment screen, there is a box you can check to stop this payment.
Payment Guarantee through Bill Pay
If we do not complete a Bill Pay payment on time or in the correct amount, according to our agreement with you when you have properly instructed us to do so, Farmers State Bank will be liable to you for your losses or damages caused as a result. However, there are some exceptions. Farmers State Bank WILL NOT be liable, for instance:
If, through no fault of ours, you do not have enough money in your account to make the payment.
If a legal order directs us to prohibit withdrawals from the account.
If your account is closed, or if it has been frozen.
If the payment would cause your balance to go over the credit limit of an established line of credit or the credit limit for any credit arrangement set up to cover overdrafts.
If you, or anyone authorized by you, commits any fraud or violates any law or regulation.
If any electronic terminal, telecommunication device, or any part of the Online Banking electronic system is not working properly and you knew about the problem when you started the payment.
If you have not provided us with complete and correct payment information for the Bill Payment Service, including, without limitation, the name, address, your payee assigned account number, payment date, and payment amount for the payee on a bill payment.
If you do not instruct us soon enough for your payment to be received and credited by the time it's due.
If circumstances beyond our control (such as fire, flood, interruption in telephone service or other communication lines) prevent the payment, despite reasonable precautions that we have taken.
Please refer to the "Security" section of the disclosure/agreement for limits and terms.

Rejected Payments
You will be notified of any rejected payments via the Messages section within Bill Pay.
Online Bill Payment Services
By using the Online Banking Bill Payment Service, you agree that, based upon instructions received under your password, we can charge your designated account by electronic transfer, "No signature required draft," or by debiting and remitting funds on your behalf.
Farmers State Bank has the right to refuse a transaction if the bank reasonably believes such refusal is necessary for security reasons. Payments may be made only to payees with a U.S. payment address. Payments cannot be made to business or individual payees outside the United States or in a foreign currency.
If the payee is to be paid by paper check (via Bill Pay) you understand and agree that paper checks are mailed to the payee from our processing center and that you must allow for normal postal delivery time. Many payees have more than one mailing address for different kinds of payments.
FSB accepts no responsibility for late or returned payments if you do not direct us to send the payment to the correct mailing address. If the payee is to be paid electronically (as indicated on the Payee list), you understand and agree that the payee may not receive the payment up to 2 -3 business days (excluding holidays) after the date the payment is debited from your account. You understand and agree that Farmers State Bank is not responsible for the timely delivery of mail or the improper transmission or handling of payments by a third party such as the failure of the bill payment payee to properly post a payment to your account.
Fees for Bill Pay
As a valued customer of FSB, we are pleased to offer the basic Bill Pay service to you at no charge. There may be charges for additional services within the basic Bill Pay service such as Rush Delivery or Gift Pay. If any fees will be assessed, those fees will be disclosed to you on the screen.
You will not receive a separate statement for Bill Pay fees or transactions. All transfers to and from your accounts using our Online Banking will appear on the respective monthly paper statement(s) or eStatement for your FSB accounts.
Additional information on the Bill Pay service
Your requests for bill payments must be entered prior to one of our scheduled processing times, Monday through Friday, to be processed the same day. Our Bill Pay processing times are at 8:00AM (EST) and again at 3:00PM (EST). Bill payments entered after 3:00PM (EST), or on Saturday or Sunday, or on federal holidays will not be processed until the next business day.
Payments are mailed by check or sent electronically from a central processing center and will require delivery time. Typically, an electronic payment will take 1-3 business days and a paper check will take up to 5-7 business days for completion through the Bill Pay service; so, please plan accordingly.
Change in Terms
We may change any terms of this agreement at any time. If the change would result in increased fees for any Online Banking service, increased liability for you, fewer types of available electronic fund transfer (EFT), or more strict limitations on frequency or dollar amount of transfers, we agree to give you notice at least 21 days before the effective date of any such change, unless an immediate change is necessary to maintain the security of an account or electronic fund transfer system.
We will post any required notice of the change in terms on our Farmers State Bank website or forward it to you by e-mail or by postal mail. If advance notice of the change is not required, and disclosure does not jeopardize the security of the account or our EFT system, we will notify you of the change in terms within 30 days after the change becomes effective.
Your continued use of any or all of the subject Online Banking services indicates your acceptance of the change in terms. You acknowledge and agree that changes to fees applicable to specific accounts are governed by the applicable deposit agreements and disclosures.
Termination
You may cancel your Farmers State Bank Online Banking service at any time by contacting us by telephone or in writing. Your access will be suspended within 3 business days of our receipt of your instructions to cancel the service. We can terminate or limit your access to our Online Banking services at any time and by our discretion.
Termination will apply only to the Farmers State Bank Online banking service and does not terminate your other relationships with us.
Your online banking account will be dormant after 182 days of no activity (call to re-activate) and will automatically be deleted after 366 days of no activity (new application required) for security purposes.
Online Disclosure November 2017