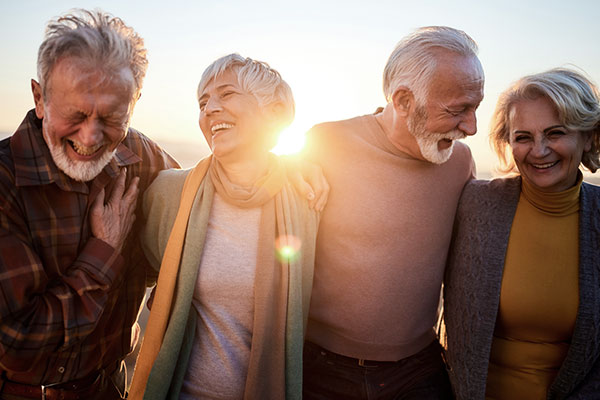 Senior Citizens Financial Scams
Financial Scams Targeting Senior Citizens
It's baffling to realize that senior citizens in the United States lose more
than $3 billion annually
just from fraud. Due to the financial exploitation of this generation, it has become increasingly important for banks to ensure the safety of their elderly customers through education.
At Farmers State Bank, it's our goal to maintain the security of your private information and protect you and your loved ones against fraudulent activity and scams.
Why Are Seniors Targeted So Much?
Senior citizens fall victim to fraud every single day. But why are they targeted so frequently? It unfortunately has to do with their unfamiliarity with online and over-the-phone transactions because they didn't grow up with this technology. Fraudsters also exploit memory loss and know how to pull on seniors' heartstrings in just the right way.
Types of Elderly Financial Scams
Here are a few common and less-common ways seniors are being directly targeted:
It's no surprise that a large number of elderly scams present themselves as insurance scams. Most of the time, scammers will pose as Medicare or health insurance representatives, offering a great deal to the targeted senior. Scammers will use this method to steal valuable personal information such as social security number, addresses or other financial information. What's important to remember is this: if you did not reach out to the insurance company first, then their cold calls should not be trusted!
Counterfeit Prescription Drugs

Seniors will commonly explore the internet to find cheaper options for their daily medications. Unfortunately, a number of counterfeit drug websites claim to offer better prices on drugs but in reality, steal money from unsuspecting customers. This could not only impact
your bank account
, but counterfeit medications can be potentially dangerous too.
According to
recent surveys
, the number of seniors using the internet daily has been increasing dramatically over the years. However, this has also led to an increase in fraud targeting the elderly. Scammers will create fake anti-virus programs and charge high amounts of money for this protection "service". There are also a number of phishing scams who will ask for personal information via email.
If you or a loved one is ever contacted via email and is requesting personal information to be passed along – be suspicious about this being a scam! This is not a common practice by any legitimate organizations and is most likely to be fraud. If you're unsure about it's legitimacy, you can report it to
https://reportfraud.ftc.gov
Funeral Service and Cemetery Scams

There are two ways seniors can be targeted with scams when it comes to burying a loved one. Seniors can be scammed by fraudulent phone calls or funeral home directors who charge extra.
Scammers will comb through obituaries posted online and in the daily newspaper to choose their next scamming victims. These thieves will take advantage of a grieving senior who has lost a loved one, pretending to be collecting debt from the deceased.
Funeral home directors may also take advantage of an unsuspecting senior who is unaware of funeral service costs. They may overcharge for service or push seniors to make unnecessary purchases, like an expensive casket for a cremation.
It's important to keep an eye out for red flags to protect your finances or those of your senior loved one during such a vulnerable time.
Imaginary Sweepstakes and Lottery Scams

This type of fraud is simple, and any senior can easily fall victim. In this scam, seniors are notified that they have won a sum of money and are asked to send a lump sum to unlock the payout. Seniors are then sent a check to deposit the "winnings" into their accounts and told it will take a day or two for the check to clear. However, the supposed "prize money" check will be rejected, and the scammer will run off with the original lump sum.
Telemarketing Phone Call Scams

Like the obituary scammer claiming to be a debt collector, a number of other telemarketers specifically target seniors. This may be the most common fraud scheme, as it's easy to accomplish with no in-person interaction or paper trail. Seniors who aren't totally familiar with shopping over the phone may be more likely to mistakenly hand over credit card information that can then be stolen. Examples include con artists asking for investments and fake accidents involving family members.
Some scammers will go so far as to pretend to be the victim's grandchild. Thieves will call senior citizens and ask if they remember who they are. Scammers will insist they are the victim's grandchild and may even have access to the name of a real grandchild. They will then ask for money, often pretending to be in a time of need following an accident. Scammers will also ask the senior to "not tell Mom or Dad, or I'll get in trouble," so the scam goes unnoticed by actual family members.
The False Charitable Organization
Scammers may also ask for donations to a fake charity. When contacting a senior over the phone, the scammer builds a story around a phony organization that then reels the victim in. The fraudster asks for any money the senior can spare, even something as small as a $5 donation by credit card. What seniors don't realize is that by handing over their credit card information, scammers are able to steal a bigger sum with almost no paper trail.
At Farmers State Bank, we want to keep our senior customers as safe as possible. Through education on how to spot red flags and handle transactions over the phone, we work hard to maintain the security of our senior citizens' banking and private information. If you think you or a loved one has been targeted, please
contact us today
or visit one of our
bank branches
.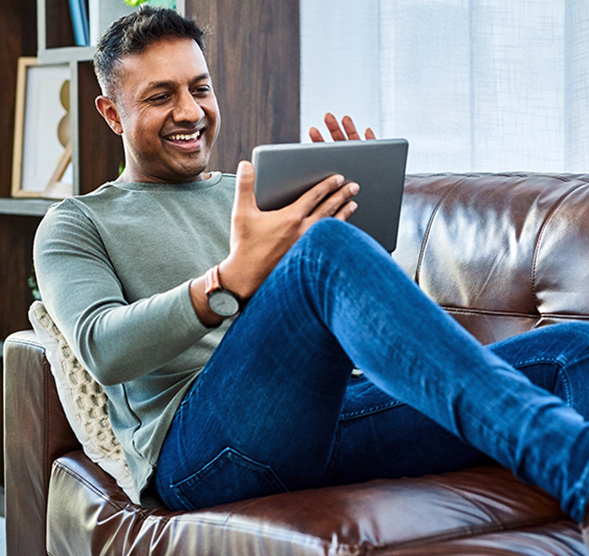 eStatements
Simplify your banking with eStatements.
Access your bank statements online – with eStatements. Review balances, payments, deposits and other transactions from your computer any time of day with no waiting for the mail.