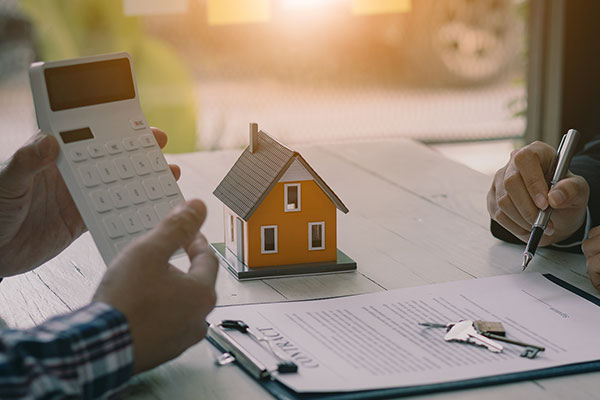 Mortgage Calculators
Home Affordability
This home affordability calculator provides a simple answer to the question. But like any estimate, it's based on some rounded numbers and rules of thumb.
Bi-Weekly Payment
Shows your possible savings by using an accelerated bi-weekly mortgage payment.
Mortgage Loan
Use this mortgage calculator to determine your monthly payment.
Mortgage Tax
Determine how much your mortgage payment could reduce your income taxes.
Adjustable Rate Mortgage
This calculator helps you to determine what your adjustable mortgage payments may be.
Mortgage APR
Use this calculator to determine the Annual Percentage Rate (APR) for your mortgage.

Reverse Mortgage
This calculator is specifically designed to show you how the outstanding balance of a reverse mortgage can rapidly grow over a period of time.
Mortgage Payoff
How much interest can you save by increasing your mortgage payment? The mortgage payoff calculator helps you find out.
Mortgage Points
The mortgage points calculator helps you determine if you should pay for points, or use the money to increase your down payment.
Mortgage Qualifier
The mortgage qualifier calculator steps you through the process of finding out how much you can borrow.
Mortgage Refinance
The mortgage refinance calculator helps sort through the confusion and determine if refinancing your mortgage is a sound financial decision.
Rent vs. Buy
The Home Rent vs. Buy calculator helps you weed through the fees, taxes and monthly payments to help you make a decision between these two options.
Refinance Savings
The calculator will determine how much interest refinancing can save you and if you should refinance your mortgage.
Mortgage Comparison
Use this calculator for a comparison of a 15- vs. 30-year mortgage.
Please note: Calculators are made available to you as self-help tools for your independent use. We cannot and do not guarantee their accuracy or their applicability to your circumstances. Using these calculators does not constitute an application for service. We encourage you to seek personalized advice from a qualified Farmers State Bank professional regarding all personal financial issues. For specific tax advice, please see a professional tax service provider.